Cognac age

Growth area

Bottle size

700ml

ABV

40%

Brand
Best price guaranteed: You find it cheaper we match the price
Our price guarantee. If you find an online retailer that ships and sells this product at a cheaper total cost, we will price match.
Learn more
Growth area & soil: Blend
Bois Ordinaires
Borderies
Bons Bois
Fins Bois
Petite Champagne
Grande Champagne
Description
N.B. These products can be shipped together with all other products from Cognac Moisans, Deau, and Roland Bru.
Deau Cognac XO with eaux-de-vie from the Petite Champagne and Fins Bois
The Deau XO Cognac is a true treat for all of the senses. From the deep golden amber hue that twinkles on the eye, through the aromatic richness on the nose, to the complexity and finesse of the palate, this is a stand out great Cognac. Made from a blend of eaux-de-vie from both Petite Champagne and Fins Bois, and aged for a minimum of 10 years has created a top quality Cognac that represents outstanding value for money.
Sweet, harmonious, rich and generous, this XO is wonderfully balanced and aromatic. 
The secret, of course, is all down to the skill of the cellar master. This XO boasts 75% Petite Champagne eaux-de-vie, and 25% Fins Bois. The end result will wow you with its myriad of flavors: Think violets, lychee, nuts, coffee beans, and a long finish that intensifies with leather, cigar box, and musk.
Presentation of the Deau XO decanter
Presentation is also an aspect in which the house of Deau excels. This is certainly not a Cognac to hide away, as its beautiful decanter deserves to be on display. The asymmetrical bottle with its cool lines and golden stopper beautifully combines tradition with 21st-century design. If you're looking for a great Cognac to enhance the best of collections, all at a price that won't break the bank, then this XO certainly hits the spot in all respects.
Deau XO Cognac Awards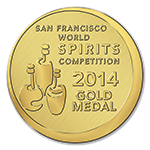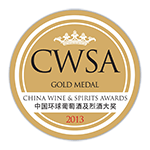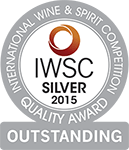 DEAU XO has been awarded a number of prestigious awards, among them:
Gold Medal at the San Francisco World Spirits Competition in 2014
Gold Medal at the China Wine and Spirits Awards CWSA in 2013
Silver Medal with a special mention at the International Wine & Spirit Competition 2015
How to enjoy Cognac Deau XO
Rich and balanced, it is pleasant to enjoy neat at room temperature (18 degrees) or with an ice cube.
About DEAU Cognac
Cognac-Expert.com is proud to present Cognac DEAU for an exclusive flash sale. On offer are the three flagship products of DEAU's young flourishing line: DEAU XO, DEAU Black, and DEAU Louis Memory Cognac, as well as two beautiful collection sets.

All of DEAU's Cognacs combine the mastership of aging and blending with luxurious and sophisticated design. This is the perfect gift for Cognac lovers, especially those with a soft spot for beautiful bottles.
Please note: You may not combine DEAU products of this special sale and purchase together with other products from the Cognac-Expert shop.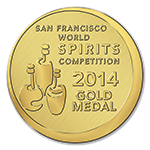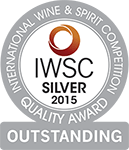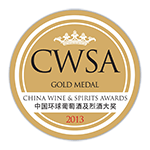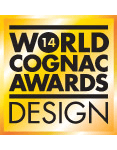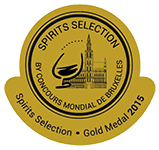 Read more about DEAU Cognac
Customers who bought this product also bought:
Other DEAU Cognac bottles
See all *name* bottles on