Cognac age

Hors d'Age

Learn more about the different Cognac ages here

Growth area

Bottle size

1200ml

ABV

40%

Brand
Best price guaranteed: You find it cheaper we match the price
Our price guarantee. If you find an online retailer that ships and sells this product at a cheaper total cost, we will price match.
Learn more
Growth area & soil: Blend
Bois Ordinaires
Borderies
Bons Bois
Fins Bois
Petite Champagne
Grande Champagne
Description
N.B. These products can be shipped together with all other products from Cognac Moisans, Deau, and Roland Bru.
Six exclusive bottles of Deau Cognac presented in a wonderful presentation case
These DEAU Tasting 6 Bottles provide an extraordinary opportunity to taste all of the Cognacs produced by this exciting Cognac house.  Whether you're looking to discover the house that's sweeping up multiple industry awards, or are keen to discover the differences in Cognac ages, this set really does hit the spot in many respects.
Presented in an attractive dark colored presentation case, the set comprises Deau VS, Deau VSOP, Deau Napoléon, Deau XO, Deau Black and Deau Louis Memory. 
Find out about each of the Deau "Dégustation" bottles
The Deau VS Cognac is a young, vibrant Cognac is a blend of both Fins Bois and Bons Bois eaux-de-vie, with the majority being from Fins Bois. Enjoy it neat to appreciate the fire of youth, on the rocks, with a mixer, or as a base for your favorite cocktail.
Moving up in terms of age, the Deau VSOP is velvety, smooth, and floral. This is composed of eaux-de-vie from the Petite Champagne, Fins Bois, and Bon Bois terroirs.  It's a versatile Cognac - one that is just as delicious drunk neat as it is with a mixer.
A Napoleon Cognac is not one of the 'official' grades of quality.  But within the industry this is accepted as being somewhere between a VSOP and an XO grade. Deau Napoléon is a rich blend created from both the Petite Champagne and Fins Bois crus of the region.  Enjoy neat - or perhaps with a block of ice to release a subtle flavor change.
Aged for over 10 years, the Deau XO is a truly delightful Cognac.  The blend is created from 75% Petite Champagne and 25% Fins Bois eaux-de-vie. 
So named for the black bottle presentation, this XO level Cognac - the Deau Black Cognac - is a blend of Grande Champagne and Petite Champagne eaux-de-vie. Enjoy neat, or - for the brave - place in the freezer and enjoy it ice cold!
The Deau Louis Memory is a Hors d'Age Cognac, as well as the showstopper for this family-run Cognac house. Designed to be enjoyed in the traditional manner - in other words, neat and at room temperature.  A pure Grande Champagne delight, the oldest eaux-de-vie in the blend dates back to 1916! A true delight - so take your time...
The perfect gift for the Cognac connoisseur - or for anyone who enjoys fine liquor.
About DEAU Cognac
Cognac-Expert.com is proud to present Cognac DEAU for an exclusive flash sale. On offer are the three flagship products of DEAU's young flourishing line: DEAU XO, DEAU Black, and DEAU Louis Memory Cognac, as well as two beautiful collection sets.

All of DEAU's Cognacs combine the mastership of aging and blending with luxurious and sophisticated design. This is the perfect gift for Cognac lovers, especially those with a soft spot for beautiful bottles.
Please note: You may not combine DEAU products of this special sale and purchase together with other products from the Cognac-Expert shop.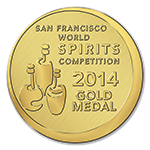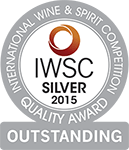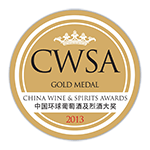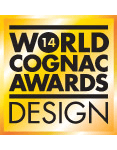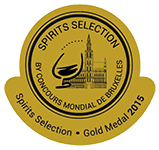 Read more about DEAU Cognac
Customers who bought this product also bought:
Other DEAU Cognac bottles
Other Cognac Gift & Tasting Sets bottles
See all *name* bottles on