Best price guaranteed: You find it cheaper we match the price
Our price guarantee. If you find an online retailer that ships and sells this product at a cheaper total cost, we will price match.
Learn more
Growth area & soil: Grande Champagne
Grande Champagne
Description
N.B. These products can be shipped together with all other products from Cognac Moisans, Deau, and Roland Bru.
Deau Louis Memory Cognac
Considered to be the masterpiece of the family collection, Deau Louis Memory radiates its venerable tradition. A very old 100% Grande Champagne Hors d'Age Cognac, with an endlessly unfolding aftertaste, it's a fine selection from the Premier Cru region. Revered for its ability to produce such exceptional eaux-de-vie that is light, floral and lengthy on the palate, the unique geological makeup of this small area is outstanding. The fossilized remnants in the soil date back to the Jurassic period, when the Atlantic Ocean covered a large area and sediments were deposited. Millions of years later, the soil is high in chalk content allowing vines to grow and flourish. Combined with an optimal maritime climate, it certainly deserves its status as the "Premier Cru". Impressively, the oldest eaux-de-vie in this blend dates back to 1916, which explains the maroon glow that captures the eye at first glance. From the initial introduction to the endlessly lingering aroma on the finish, it's a fine work of art.
The Louis Memory is the masterpiece of the family collection. Its name is an homage to Louis Deau, who settled in Cognac in the 17th century to first establish this long-standing Cognac heritage. A house that combines the mastership of ageing and blending to an expert degree, it's an impressive selection from a reputable house.
Deau Louis Memory Awards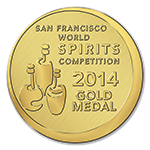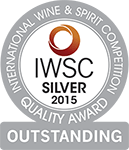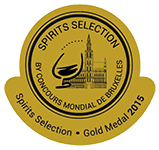 LOUIS MEMORY Hors d'Age has been awarded numerous medals:
Silver Medal at the Concours Mondial de Bruxelles in 2015
Silver Medal with a special mention at the International Wine & Spirit Competition 2015
Gold Medal at the China Wine and Spirit Awards in 2013
Gold Medal at the San Francisco World Spirit Competition CWSA in 2014
Once again, the artistic sensibility of the family has left its mark.
Presentation of the bottle
Presented in a prestigious decanter with a heavy silver stopper, the display of the bottle is almost as impressive as what lies beneath it. Simple, understated and undeniably sophisticated it is a piece that every Cognac lover will appreciate. A unique off-center teardrop shape, it's certainly a showcase to display. A piece of true extravagance, the magical elixir is protected by an elegant purple gift box. Offering a truly spectacular display for a Cognac that is more than worthy.
How to enjoy
There is absolutely no other way of enjoying Deau Louis Memory than neat and at room temperature. By warming it with your hand, a beautiful bouquet will reveal itself. This is a Cognac you want to be enjoyed by the fireplace, or after a beautiful dinner.
Listen to the podcast about Dead Louis Memory Cognac
Reviews
(11)
Sweetness
very dry / not sweet
very smooth / very sweet
very smooth

very dry


very sweet

not sweet
About DEAU Cognac
With a history stretching all the way back to the 17th century, more than 300 years ago, the house of Deau is a true treasure among the artisanal producers of Cognac. Originally the brand grew and distilled all of its eaux-de-vie to be sold to other Cognac houses, however in more recent years, DEAU began producing under its own name. In honour of its family history and traditions, the brand is now making its mark on the Cognac industry with its own personal style and contemporary flair. All of DEAU's Cognacs combine the mastership of aging and blending with luxurious and sophisticated design. This is the perfect gift for Cognac lovers, especially those with a soft spot for beautiful bottles.
Read more about DEAU Cognac
Customers who bought this product also bought:
Other DEAU Cognac bottles
See some blog posts related to Deau Louis Memory Cognac
In the late summer of 2013 we had the pleasure of visiting DEAU Cognac; a brand that we were aware of, but were not yet that familiar with. It gave us the chance to both meet some wonderful people,...
Other Hors d'Age Cognac bottles
See all *name* bottles on