Cognac age

Growth area

Grande Champagne

Learn more about the different growth areas here

Bottle size

700ml

ABV

40%

Brand
Best price guaranteed: You find it cheaper we match the price
Our price guarantee. If you find an online retailer that ships and sells this product at a cheaper total cost, we will price match.
Learn more
Growth area & soil: Grande Champagne
Grande Champagne
Description
N.B. These products can be shipped together with all other products from Cognac Moisans, Deau, and Roland Bru.
Celebrate a special year for Cognac: Deau's Grande Champagne 1989 Millésime
The Deau house is renowned for its smooth, outstanding quality when it comes to all things Cognac. Located in the heart of the Fins Bois region, Deau boasts many acres of vineyards, creating exquisite eaux-de-vie that produce a great variety of wonderful Cognacs.This particular vintage is not only harvested during the particularly warm summer of 1989, but uses eaux-de-vie exclusively from the Grande Champagne growing region, considered the finest and most sought-after cru of Cognac.
Thanks to the limestone, chalky soil of the region, the eaux-de-vie produced are generally quite light and floral. Deau also houses a superb distillery where the magical alchemy of Cognac production takes place, with state of the art technology blending seamlessly with the tradition, heritage and history of this centuries-old estate. What makes this Cognac so special is not only its provenance from the premier cru - but also its single vintage made exclusively with eaux-de-vie distilled in 1989.
This high-end blend has spent a minimum of 30 years ageing in oak casks in the humid cellars of the Deau estate. Little has been written about this unique 1989 millésime from Grande Champagne, although we're sure that if it's anything like Deau's other gold award-winning blends than it's certainly one to test!
How to Enjoy
Share a memorable moment with friends or family to celebrate a special birthday or anniversary from 1989, enjoy neat in a classic snifter glass.
Presentation of the Bottle
This timeless design is truly "Deau"-esque in shape and style, with its wax sealed stopper and stylish ribbon label a homage to the artisans that have lovingly hand-crafted this beautiful vintage at the estate. The bottle also comes with an elegant wooden box for gifting, storage or display purposes.
About DEAU Cognac
Cognac-Expert.com is proud to present Cognac DEAU for an exclusive flash sale. On offer are the three flagship products of DEAU's young flourishing line: DEAU XO, DEAU Black, and DEAU Louis Memory Cognac, as well as two beautiful collection sets.

All of DEAU's Cognacs combine the mastership of aging and blending with luxurious and sophisticated design. This is the perfect gift for Cognac lovers, especially those with a soft spot for beautiful bottles.
Please note: You may not combine DEAU products of this special sale and purchase together with other products from the Cognac-Expert shop.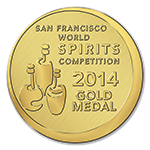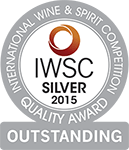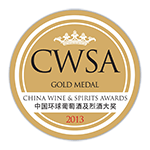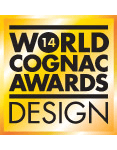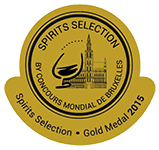 Read more about DEAU Cognac
Other DEAU Cognac bottles
Other Vintage Cognac bottles
See all *name* bottles on