Cognac age

Growth area

Grande Champagne

Learn more about the different growth areas here

Bottle size

700ml

ABV

40%

Vintage year

2002

Brand
Best price guaranteed: You find it cheaper we match the price
Our price guarantee. If you find an online retailer that ships and sells this product at a cheaper total cost, we will price match.
Learn more
Growth area & soil: Grande Champagne
Grande Champagne
Description
N.B. These products can be shipped together with all other products from Cognac Moisans, Deau, and Roland Bru.
Deau Vintage 2002 Grande Champagne Cognac: Premier Cru Opulence
Slinky and moreish, this single vintage oozes character and elegance. The Deau Vintage 2002 Grande Champagne Cognac is the product of a single Premier Cru harvest, showing all the exceptional aromas and tasting characteristics you expect from this region. Aged for nearly two decades, it carries every year with pride, aided by a slow maturation process by the Charente river. To show you its full potential, this limited edition has been aged and bottled with nothing added or taken away.
The Deau family history is rooted in the land and its vines, intertwined with the history of Cognac itself. Double distillation was invented in the 17th century, giving Cognac its unique and excellent qualities. The name of the winemaker Louis Deau appears in the archives during this same period, born in Saintonge in 1665. From generation to generation, the descendants of Louis Deau have cultivated the vines with passion, making the best wines used to create great eaux-de-vie.
As the House of Deau Cognac owns and operates its own vineyard, the family can control the quality from grape selection to vinification. Currently in the hands of the fourth generation, the company oversees the entire production process, from vine to bottle. Their rare and prestigious vintage Cognacs are aged for years - or generations - in Limousin oak barrels carefully chosen for their fine grain. These casks are allowed to rest in cellars near the Charente, nourished by humid air that ensures a slow aging process, creating Cognacs with roundness and finesse.
Presentation of the Bottle
With such astounding attention to detail, you can't help but fall in the love with the bottle. The handmade glass is full of minuscule air bubbles that refract the light and makes the Cognac shimmer, while the deep rad wax and classic label perfectly embody the vintage character of Deau Cognac. A navy blue ribbon around the neck adds just another classic touch. The simple wooden presentation box makes this a perfect gift for anyone with a 2002 anniversary or memorable occasion.  
How to Enjoy Deau Vintage 2002 Grande Champagne Cognac
The complex tasting notes of this Cognac are best showcased in a tulip glass. After pouring, allow the liquor to breathe for 30 seconds to fully concentrate the delicate aromas before you take a sip. An excellent digestif or accompaniment to a cheeseboard. 
About DEAU Cognac
Cognac-Expert.com is proud to present Cognac DEAU for an exclusive flash sale. On offer are the three flagship products of DEAU's young flourishing line: DEAU XO, DEAU Black, and DEAU Louis Memory Cognac, as well as two beautiful collection sets.

All of DEAU's Cognacs combine the mastership of aging and blending with luxurious and sophisticated design. This is the perfect gift for Cognac lovers, especially those with a soft spot for beautiful bottles.
Please note: You may not combine DEAU products of this special sale and purchase together with other products from the Cognac-Expert shop.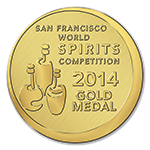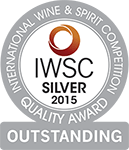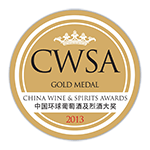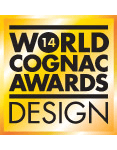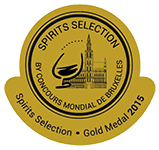 Read more about DEAU Cognac
Other DEAU Cognac bottles
Other Vintage Cognac bottles
See all *name* bottles on