Cognac age

Growth area

Bottle size

700ml

ABV

40%

Brand
Best price guaranteed: You find it cheaper we match the price
Our price guarantee. If you find an online retailer that ships and sells this product at a cheaper total cost, we will price match.
Learn more
Growth area & soil: Blend
Bois Ordinaires
Borderies
Bons Bois
Fins Bois
Petite Champagne
Grande Champagne
Description
N.B. These products can be shipped together with all other products from Cognac Moisans, Deau, and Roland Bru.
Deau Cognac Privilege from Fine Champagne, Borderies and Fins Bois
A harmonious and fruity Cognac, Deau Privilege Cognac is an assembly of eaux-de-vie aged in oak casks, and expertly blended by the Maitre de Chai to give it endless elegance. Deau Cognac selects a series of eaux-de-vie to blend from the Fine Champagne, Borderies and Fins Bois terroirs. The voluptuous teardrop decanter perfectly exemplifies this Cognac's elegance.
Deau Cognac is located in Sireuil in the Cognac region, and distill their Cognacs at Les Moisans Distillery. It takes up 40 hectares of land, with one of the most enviable positions overlooking the Charente region. They have multiple cellars that contain over 2,000 barrels of Cognac, and 12 copper pot stills. Their Cognacs are created in a fitting tribute to its founder, Louis Deau.
Presentation
Bottled at 40% ABV, this Cognac arrives in a gorgeous teardrop decanter that will take pride of place in your collection.
How to serve
You will take great pleasure in trying the Privilege Cognac over ice, as a long drink or neat.
About DEAU Cognac
Cognac-Expert.com is proud to present Cognac DEAU for an exclusive flash sale. On offer are the three flagship products of DEAU's young flourishing line: DEAU XO, DEAU Black, and DEAU Louis Memory Cognac, as well as two beautiful collection sets.

All of DEAU's Cognacs combine the mastership of aging and blending with luxurious and sophisticated design. This is the perfect gift for Cognac lovers, especially those with a soft spot for beautiful bottles.
Please note: You may not combine DEAU products of this special sale and purchase together with other products from the Cognac-Expert shop.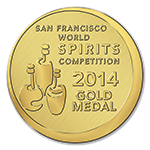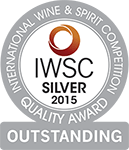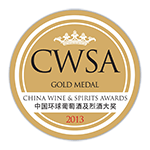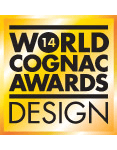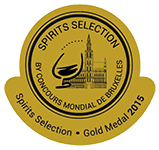 Read more about DEAU Cognac
Customers who bought this product also bought:
Other DEAU Cognac bottles
Other VSOP Cognac bottles
See all *name* bottles on