Deau URB'N Cognac
Cognac age

VS

Growth area

Blend

Bottle size

700ml

ABV

40%
Description
Deau URB'N Cognac is an exciting VS Cognac by the innovative house of Deau. It's the perfect choice for the new generation of Cognac lover–those who love to experiment and push the boundaries of tradition. And why not? Because the way to enjoy Cognac is very personal, and says a lot about your style and personality. And this delightful blend is an ideal versatile addition to any liquor collection.
For those who love the fire of a young Cognac, enjoy it neat or on the rocks. Or why not place the bottle in the freezer and sip it icy cold? Deau URN'N also lends itself perfectly in cocktails or combined with a mixer. In fact, Deau recommend a couple of great recipes:
PASSIONNÉ:
Cut a passion fruit in half, empty it into a shaker and add 5 cl of DEAU URB'N EXTRA YOUNG Cognac, 2.5 cl of grapefruit syrup or liqueur and a dozen fresh tarragon leaves.
Fill the shaker with ice, shake vigorously for 10 seconds and pour the filtered cocktail into a glass filled with ice cubes.
Top off with artisanal lemonade. 
Crush 8 fresh mint leaves in the bottom of a glass.
Add 1 cl of acacia honey, 5cl of DEAU URB'N EXTRA YOUNG Cognac and 2 cl of melon liqueur (Midori).
Fill the glass with crushed ice and top off with cold water. Slide 4 thin cucumber slices into the glass and garnish with a few mint leaves. 
About DEAU Cognac
Cognac-Expert.com is proud to present Cognac DEAU for an exclusive flash sale. On offer are the three flagship products of DEAU's young flourishing line: DEAU XO, DEAU Black, and DEAU Louis Memory Cognac, as well as two beautiful collection sets. The number of bottles available is strictly limited in quantity and will be sold over a 3-day period only.

All of DEAU's Cognacs combine the mastership of aging and blending with luxurious and sophisticated design. This is the perfect gift for Cognac lovers, especially those with a soft spot for beautiful bottles.
Please note: You may not combine DEAU products of this special sale and purchase together with other products from the Cognac-Expert shop.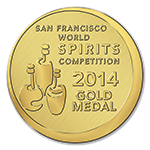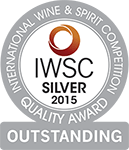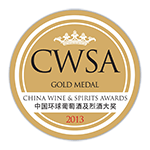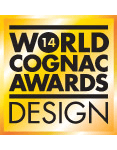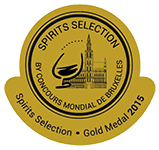 Read more about DEAU Cognac
See some blog posts related to Deau URB'N Cognac
The house of DEAU is as fascinating as it is innovative. With a traceable history back to the year of 1685, the family Bru Legaret has long distilled eaux-de-vie. We have had a close relationship...
Q&A
No customer comments for the moment.