Deau Vintage 1995 Bons Bois Cognac
Cognac age

Growth area

Bottle size

700ml

ABV

40%

Vintage year

1995

Brand
Best price guaranteed: You find it cheaper we match the price
Our price guarantee. If you find an online retailer that ships and sells this product at a cheaper total cost, we will price match.
Learn more
Growth area & soil: Bons Bois
Bons Bois
Description
N.B. These products can be shipped together with all other products from Cognac Moisans, Deau, and Roland Bru.
Deau Vintage 1995 Bons Bois Cognac
Deau Vintage 1995 Bons Bois Cognac is a limited edition treasure worthy of its place in the connoisseur's cabinet. Exclusively available in very small quantities, this Cognac is aged for generations in Limousin oak barrels. The eau-de-vie rests in the Deau cellars for decades, where the nearby Charente River provides cool moisture to the atmosphere. A slow aging process is ensured, with the result producing a warm and spicy, rather festive tasting Cognac that oozes both sophistication and finesse.
Bottled straight from the cask, this 1995 Vintage is part of the Millesime Vintage collection. Deau's vintage offerings are created with eau-de-vie from one single year. Since Cognac is normally produced with a blend of several different years, this is fairly uncommon and makes the collection all the more precious and exclusive.
The house of Deau is a four generation family-run brand, that owns and operates its own vineyard, thus controlling the quality of its products from grape selection to vinification. The company oversees the entire production process, from the vine to final bottling, with the utmost rigor.
Presentation of the bottle
Dressed in a traditional style decanter, the presentation of Vintage 1995 is in keeping with the classic nature of the Cognac it beholds. Having endured a lengthy maturation process, this Cognac certainly rich in history and its labelwork and accompanying, wooden display box reveal the product's story with pure elegance. Customization of the wooden box is available with an engraving of the plaque upon request.
How to enjoy
Enjoy neat, at room temperature. The elegant aromas of this Vintage give way to the temptation of savouring it very slowly permitting a full tasting with company. A blissful Cognac that will be hard to put down - pair with a fine cigar of choice to prolong the pleasurable experience even further.
About DEAU Cognac
Cognac-Expert.com is proud to present Cognac DEAU for an exclusive flash sale. On offer are the three flagship products of DEAU's young flourishing line: DEAU XO, DEAU Black, and DEAU Louis Memory Cognac, as well as two beautiful collection sets.

All of DEAU's Cognacs combine the mastership of aging and blending with luxurious and sophisticated design. This is the perfect gift for Cognac lovers, especially those with a soft spot for beautiful bottles.
Please note: You may not combine DEAU products of this special sale and purchase together with other products from the Cognac-Expert shop.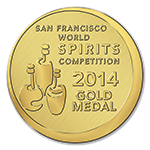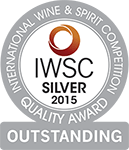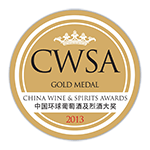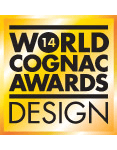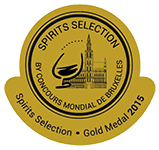 Read more about DEAU Cognac
Other DEAU Cognac bottles
Other Vintage Cognac bottles
See all *name* bottles on