Cognac age

Growth area

Bottle size

700ml

ABV

40%

Brand
Best price guaranteed: You find it cheaper we match the price
Our price guarantee. If you find an online retailer that ships and sells this product at a cheaper total cost, we will price match.
Learn more
Growth area & soil: Bons Bois
Bons Bois
Description
N.B. These products can be shipped together with all other products from Cognac Moisans, Deau, and Roland Bru.
A Bons Bois Millésime Cognac aged for 26 years
Deep in the cellars of Les Moisans estate, lies an incredible 'chai' of eaux-de-vie from various terroirs. The Deau Vintage 1993 Bons Bois Cognac is a wonderful example of this Cognac house's ability to select the fruits of a particular harvest, and present it to Cognac lovers everywhere. This Vintage has been aged for 26 years in oak casks; having been monitored carefully by the cellar master as he waits for the perfect moment to bottle it.
This is the art of Vintage Cognacs; reserved only for the most experienced of cellar masters, that have drawn upon years of savoir-faire. Grown in the Bons Bois, the second largest cru after Fins Bois, this terroir is celebrated for its heavy clay soil and ability to age quickly and produce notably fruity Cognac.
For a glimpse into this maritime cru, enjoy this fine Vintage aged for a quarter of a century.
Presentation of the bottle
Sealed with red wax, the 70cl bottle comes with a wooden presentation box that will look great on show.
Serving Suggestions
Sip slowly and meditatively, and enjoy it neat - taking in the notes of the Bons Bois.
About DEAU Cognac
Cognac-Expert.com is proud to present Cognac DEAU for an exclusive flash sale. On offer are the three flagship products of DEAU's young flourishing line: DEAU XO, DEAU Black, and DEAU Louis Memory Cognac, as well as two beautiful collection sets.

All of DEAU's Cognacs combine the mastership of aging and blending with luxurious and sophisticated design. This is the perfect gift for Cognac lovers, especially those with a soft spot for beautiful bottles.
Please note: You may not combine DEAU products of this special sale and purchase together with other products from the Cognac-Expert shop.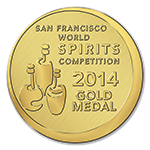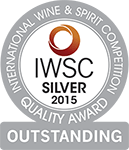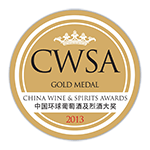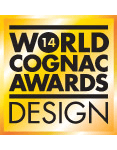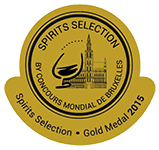 Read more about DEAU Cognac
Other DEAU Cognac bottles
Other Vintage Cognac bottles
See all *name* bottles on