Cognac age

XO

Growth area

Blend

Bottle size

600ml

ABV

40%

Brand
Best price guaranteed: You find it cheaper we match the price
Our price guarantee. If you find an online retailer that ships and sells this product at a cheaper total cost, we will price match.
Learn more
Growth area & soil: Blend
Bois Ordinaires
Borderies
Bons Bois
Fins Bois
Petite Champagne
Grande Champagne
Description
N.B. These products can be shipped together with all other products from Cognac Moisans, Deau, and Roland Bru.
A beautiful collection of the DEAU Trilogy
All three Cognacs that presented in the tasting box "La Collection 3" are highly recommendable. This special set contains three 0.2l bottles of Deau XO, Deau Black and Deau Louis Memory in a specially designed case. The collection makes up the famous trilogy of the Cognac house. The design reminds us of the glass flasks the master blender uses to taste and assemble the Cognac.
It's the perfect way to compare the versatility of this Cognac producer, ranging from an XO to an Extra to an Hors d'Age Cognac. It's also a really great gift for anyone who enjoys tasting different blends and comparing the Cognacs. 
If you are a newcomer to the world of Cognac, or if you would like to get to know the range of DEAU cognac before going for one particular bottle, this is the perfect way to test your taste buds. You can learn to taste different aromas, nuances, and ages, and enjoy the different taste experiences that each Cognac offers.
Deau Trilogy Awards
These Cognac have certainly cinched a few awards: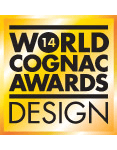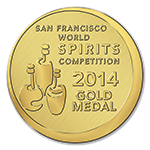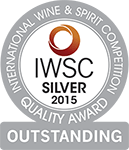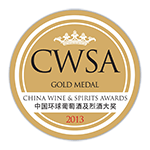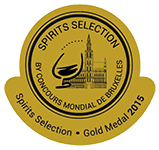 It arrives in a gift box with three 0.2 liter bottles proofed at 40% ABV.
The three flask-shaped bottles come in a black presentation box as follows:
1. Deau XO Cognac
A blend of both Petite Champagne and Fins Bois eaux-de-vie, this is an intense, cheeky XO Cognac that truly takes one on a sensory journey.  
2. Deau Black Cognac
No, the Cognac isn't black - but the bottle is!  Deau Black is an XO quality created from a blend of Fine Champagne eaux-de-vie.  
3. Deau Louis Memory Cognac
The house of Deau is deservedly very proud of this, their flagship product.  Hors d'Age in quality, it's a pure Grande Champagne Cognac, with the oldest component being from the harvest of 1916! 
About DEAU Cognac
With a history stretching all the way back to the 17th century, more than 300 years ago, the house of Deau is a true treasure among the artisanal producers of Cognac. Originally the brand grew and distilled all of its eaux-de-vie to be sold to other Cognac houses, however in more recent years, DEAU began producing under its own name. In honour of its family history and traditions, the brand is now making its mark on the Cognac industry with its own personal style and contemporary flair. All of DEAU's Cognacs combine the mastership of aging and blending with luxurious and sophisticated design. This is the perfect gift for Cognac lovers, especially those with a soft spot for beautiful bottles.
Read more about DEAU Cognac
Customers who bought this product also bought:
Other DEAU Cognac bottles
See some blog posts related to Deau Tasting Set 3 Bottles Cognac
The house of DEAU is as fascinating as it is innovative. With a traceable history back to the year of 1685, the family Bru Legaret has long distilled eaux-de-vie. We have had a close relationship...
Other Cognac Gift & Tasting Sets bottles
See all *name* bottles on